Archive - Programme 2021
06/20/2021, 5:00 pm - Musicals, Musicals - Inauguration of the festival
Concert Hall in CKK Jordanki
Artists:
Edyta Krzemień – vocal
Damian Aleksander - vocal
Toruń Symphony Orchestra
Sławomir Chrzanowski – conductor
Przemysław Draheim - introduction
Programme:
J. Jacobs - Suite from musical Grease
A. L. Webber - Duet from the musical The Phantom of the Opera
F. Wildhorn - This is the moment from the musical Jekyll and Hyde
S. Umebayashi – Lovers from the movie House of Flying Daggers
G. Presgurvic - Aimer from the musical Romeo et Juliette
L. Bernstein – Glitter and be guy from the musical Candide
A. L. Webber - Till I hear you sing - Love never dies
V. Young - When I fall in love
R. Rodgers – Suite from the musical Oklahoma
A. L. Webber - Memory from the musical Cats
N. H. Brown - Singing in the Rain
R. Løvland - You raise me up
L. Anderson - Fiddle Faddle
H. Arlen - Over the rainbow
J. Kander - New York, New York
J. Jacobs - You are the one that I want from the musical Grease
PROGRAMME OVERVIEW
Love on Broadway or musicals, musicals. They began to gain popularity with such titles as the American Show Boat by O. Hammerstein II and J. Kern from 1927 and the European Dreigroschenoper (The Threepenny Opera) to a text by B. Brecht with music by K. Weil from 1928. Thus, the genre was born on both continents – in the United States and in Europe almost simultaneously. Later, it developed at an astonishingly fast pace, gaining an ever wider circle of fans. No wonder. These stories stay in our memory and in our hearts because they tell the truth about us. They are about people who make choices, face adversities, love and want to be loved. Isn't that what A. L. Webber's The Phantom of the Opera (1986) is about – a story of love and rejection which moves and provokes reflections? It also has a sequel in yet another musical by Webber titled Love Never Dies. There are other stories as well: Evita (1976), a musical biography of Eva Perón-Duarte with the famous hit song Don't cry for me Argentina, and Cats (1981) with poetry by T.S. Eliot and the well-known musical standard – Memory. Grease (1971) by J. Jacobs and W. Casey tells the story of the times of moral change, shows the resounding voice of the young generation and captures the birth of rock and roll. The musical Jekyll&Hyde (1990) by F. Wildhorn tells the story of a man with two faces, the struggle between good and evil, the dark side of human nature and love that conquers all. The story of love to the grave is told in a French musical Roméo et Juliette, de la Haine à l'Amour (Romeo and Juliette, from hate to love) (2001) by G. Presgurvic based on the play by W. Shakespeare. During the concert we will also hear fragments from the all-time classic – a musical based on the timeless novel by W. Hugo - Les Miserables (1980) by C. M. Schönberg and the wonderful song New York, New York (1977) by J. Kander from Martin Scorsese's film of the same title; a song that we know from exquisite interpretations of Liza Minnelli, Frank Sinatra and more. Who hasn't heard of the famous Singing in the Rain (1952) – this musical romantic comedy reached number 20 on the list of film hits. The programme also includes the songs Fiddle Faddle (1947) by L. Anderson and You raise me up (2002) by R. Løvland.
Aneta Derkowska, PhD
---
06/26/2021, 20:30 pm, The Orchestra of the Chevalier de Saint-George
Old Town Square
Artists:
Kaja Rudnicka - violin
Orkiestra Kawalera de Saint George
Radosław Droń – conductor
Przemysław Draheim - introduction
Programme:
W.A. Mozart - Symphony in G major No. 15 KV 124
J. Boulogne de Saint Georges - Suite from the opera L'amant anonyme
F. Mendelssohn-Bartholdy - Symphony No. 2 in D major
A. Vivaldi - Summer  from The Four Seasons
G. Holst - St. Paul's Suite
PROGRAMME OVERVIEW
Joseph Bologne de Saint-Georges was born around 1739 in the Caribbean island of Guadeloupe and died in 1799. His mother was a slave and his father a wealthy planter who brought his son to Paris and gave him comprehensive education. Joseph soon became a composer, violin virtuoso, and a conductor, as well as a fencer and Parisian celebrity. His only surviving opera, L'Amant Anonym (c. 1780), was written to a libretto by Desfontaines (François-Georges Fouques Deshayes) based on a play by Stéphanie Félicité de Genlis. The plot of the opera is as old as the world itself and refers to a love triangle.
The British composer – Gustav Holst (1874-1934) for 29 years taught at St. Paul's Girls' School, which was not a music school, but its authorities focused on the comprehensive development of their pupils. Various orchestras performed there, including a symphonic orchestra, strings, winds, and percussion ensembles, all of which could play at an astonishingly high level. This gave Holst the freedom to spread the wings of his musical imagination and to write compositions appreciated by professional musicians. These works certainly include St. Paul's Suite, which was an expression of the composer's fascination with folklore, as evidenced by two Old English melodies: Dargason and Greensleeves, which were used in the piece.
The Four Seasons (1725) by Antonio Vivaldi (1678-1741) belongs to the canon of musical literature. Who hasn't heard the concertos of the 'red priest' included in the collection entitled: Il cimento dell'armonia e dell'inventione (The contest between harmony and invention), where colourful and lively music hides within the framework of a perfectly organized form. In the first part of Summer (Allegro nan molto), the solo violin part imitates the voice of a cuckoo, a whistling turtledove, and then a goldfinch, followed by the imitations of gusty wind. In Part II (Adagio) – annoying flies (in the violin part) keep the shepherd boy awake, and ominous thunder creeps from afar. In Part III (Presto) – the storm rages in all instruments, and lightning flashes illuminate the dark sky. The storm is relentless.
This treasury of musical variety is complemented by compositions by Wolfgang Amadeus Mozart (1756-1791) – Symphony in G major No. 15 KV 124 (1772) and another 'child prodigy', Felix Mendelssohn-Bartholdy (1809-1847) – Sinfonia No. 2 in D major for string orchestra MWV N 2 (1821). 
Aneta Derkowska, PhD
---
06/27/2021, 5:00 pm, Marcin Wyrostek | Piazzolla by a Symphonic Orchestra
Concert Hall in CKK Jordanki
A concert celebrating the 100th anniversary of A. Piazzolla's birth
Artists:
Marcin Wyrostek – accordion
Toruń Symphony Orchestra
Adam Banaszak – cunductor
Agata Zając – conductor-resident
Przemysław Draheim - introduction
Programme:
A. Piazzolla - The Cuatro Estaciones Porteñas
A. Piazzolla - Oblivion
A. Piazzolla - Libertango
A. Vivaldi - Spring from The Four Seasons  (Agata Zając - conductor)
W. Siemionow - Bulgarian Suite
M. Wyrostek - Mazurcyjek
M. Wyrostek - Palinka
M. Wyrostek – Moldav
PROGRAMME OVERVIEW
Astor Piazzolla (1921-1992) - a Bandoneon virtuoso and master of the tango. His name is now synonymous with the transformed tango, combined with elements of jazz and classical music – tango nuevo, which has made its way to concert halls instead of taverns. The bandoneon, on the other hand, is an instrument that originated in Germany in the 19th century. Who would think today that it was used to play at funerals, because, being a portable instrument, it often replaced the organ. Today tango is based on its characteristic sorrowful sound. The famous Oblivion from the film Henry IV directed by Marco Bellocchio was created in 1982. The piece teems with contrasting elements, such as the rise and fall of nostalgic melody, contrasts of tempo and dynamics. Another hit by Piazzolla is the evergreen Libertango – an anthem of freedom in the author's own opinion. A frenetic pulse pervades The Four Seasons in Buenos Aires. There are many musical jokes here: Spring contains a fugue that sweeps in the rhythm of the tango, and Winter has subtle allusions to Vivaldi's Four Seasons.
The Argentinians had Astor Piazzolla, and we have Marcin Wyrostek, an accordion virtuoso who can draw on various musical styles with a most unusual mastery. His music (both his own works and interpretations of other compositions) is full of frenetic energy and emotional fervour. Virtuosity becomes a means of musical expression – never the goal. During the concert we will hear compositions from the artist's two albums: For Alice (Palinka) and Polacc (Mazurcyjek, Moldav). In both of them Wyrostek draws on rich Slavic folklore. The element of folklore also permeates the Bulgarian Suite by Viacheslav Semoinov (b. 1946), an outstanding Russian virtuoso accordionist and composer.
Aneta Derkowska, PhD
Koncert jest współorganizowany przez Narodowy Instytut Muzyki i Tańca w ramach programu własnego "Dyrygent-rezydent", dofinansowany ze środków Ministra Kultury, Dziedzictwa Narodowego i Sportu.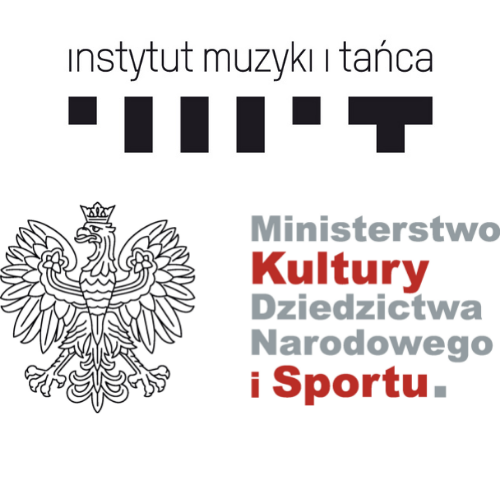 ---
07/03/2021, 6:00 pm - Dancing Inspirations
Great Hall of the Artus Court
Artists:
Krzysztof Pełech – guitar
Robert Horna – guitar
Krzysztof Pełech / Robert Horna - introduction
Programme:
U. Rocha - Meio do Caminho
C. Machado - Sambalanco
C. Machado - Bolinhas de Quiejo
C. Machado - Sambinha
R. Towner - If
S. Myers - Cavatina
A. M. Zadeh - Fis
A. Piazzolla - Caliente
A. Piazzolla - Milonga del Angel
F. Mercury - Bohemian Rhapsody
C. Corea - Spain
A. Piazzolla – Libertango
---
07/04/2021, 5:00 pm - Latin American Evening
Concert Hall in CKK Jordanki
A concert celebrating the 200th anniversary of Peruvian independence
The concert is co-organised by the Honorary Consul of the Republic of Peru in Toruń – Stanisław Rakowicz and the Honorary Vice-Consul Maciej Wydrzyński
Artists:
Toruń Symphony Orchestra
Bartosz Żurakowski – conductor
Przemysław Draheim – introduction
Programme:
G. Gershwin - Cuban Overture
J. Messenet - Suite Le Cid
C. Rebagliati - Rapsodie Peruana
Mix Te amo Perú
PROGRAMME OVERVIEW
George Gershwin (1898-1937), who came from a family of Russian emigrants with Jewish roots, ranks among the greatest American composers. He was inspired by Afro-American music, introduced elements of jazz to symphonic music, loved musical experiments, for which he was often criticized. He collaborated with the most prominent musicians, including Glenn Miller, Benny Goodman, and Paul Whiteman. No wonder that when Maurice Ravel was asked during his stay in the United States if he had any wishes, his reply was: to eat a real steak and meet Gershwin. After the death of his father, Moris, George decided to go to Havana, Cuba. Inspired by the local folklore and instruments, he started working on his Rumba, which came to be called Cuban Overture (1932) on account of its symphonic character.
A Peruvian composer Andrés (Orchassal) Sás, who was born in Paris in 1900 and died in Lima in 1967, also drew inspiration from folk music. He studied violin and chamber music at the Brussels Conservatory. After graduation, he began teaching violin at the National Conservatory in Lima. He soon married Lily Rosay, a Peruvian pianist, and together they established the Academy of Music. He took an interest in Peruvian folklore and collected folk melodies, which he used in his own compositions. His love for folk music is exemplified in his Rapsodia Peruana.
Danzón No. 2, on the other hand, is an orchestral composition by a Mexican composer Arturo Márquez (b. 1950) popularized by the fantastic Simón Bolívar Youth Orchestra of Venezuela, conducted by Gustavo Dudamel. The masterpiece Oblivion by Astor Piazzolla (1921-1992) needs no introduction or advertising.
And last but not least, a surprise from under the Spanish sky – The Cid ballet suite. Jules Massenet (1842-1912) wrote his grand-opera the Cid under the influence of Wagner's tetralogy The Ring of the Nibelung. The themes for the work were taken from the twelfth-century Spanish epic about chivalry in Castile.
May you have a wonderful evening under the sky of Castile and the Americas.
Aneta Derkowska, PhD
Koncert jest współorganizowany przez Konsula Honorowego Republiki Peru w Toruniu - Stanisława Rakowicza oraz Wicekonsula Honorowego Macieja Wydrzyńskiego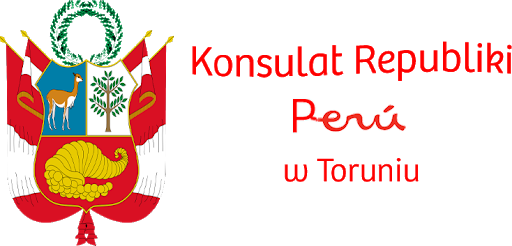 ---
07/10/2021, 6:00 pm - In the Circles of Sibelius
Old Town Hall
A concert under the auspices of the Honorary Consul of Finland – Tadeusz Pająk
Artists:
Tami Pohjola – violin
Bartłomiej Wezner – piano
Gabriela Ułanowska - introduction
Programme:
J. Sibelius - Souvenir op. 79 nr 1
J. Sibelius - Humoresques op. 87 nr 1 i 2
C. Debussy -  Sonate in G minor for violin and piano L. 140
L. van Beethoven - Sonate in C minor No. 7, Op. 30 No. 2
H. Wieniawski - Fantaisie brillante on themes from 'Faust' by Ch. Gounod Op. 20
PROGRAMME OVERVIEW
Ludwig van Beethoven (1770-1827), although he created in the epoch of classicism, was a romantic, which is evident from his works, their form, content and expressiveness. Karen Horney wrote that some compositions of the master from Bonn had 'neurotic emotionality'. Sonata in C minor op. 30 No. 2 (1802) represents this kind of emotionality, just like Beethoven's other early compositions in C minor. This work is consistent with the idiom of Sturm und Drang (storm and drive) style, but the composer also develops it in his own individual way. This line of development will be continued by composers of the Romantic era. Especially the second movement of Sonata in C minor in the tempo Adagio cantabile would soon become an emblem of Romantic expressiveness: lyrical, cantilena-like, ethereal, bleak – it touches upon a mystery.
In England and America he was revered as the 'new Beethoven', in Germany and England he was rejected as a 'master of kitsch' – we are talking about Jean Sibelius (1865-1957). This great composer from a small country was a musical conservative; in his diary he noted: "not everyone is a genius of innovation". May the following compositions serve as the confirmation of these words: Souvenir Op. 79 No. 1 and Humoresques Op. 87 Nos. 1 and 2. Humoresques op. 87 and 89 form a six-movement suite, divided into two opuses due to an editorial misunderstanding. The individual movements contrast in character and expressiveness.
Claude Debussy (1862-1918) wrote his Sonata in G minor for violin and piano L. 140 during the war. At the time he was suffering greatly from severe colon cancer. Against all odds, however, the work radiates an inner light that dispels the darkness of war turmoil, pain and death.
It was not only Sibelius that remained under the influence of French music. Enchanted by the brilliant style and the Faust motif, Henryk Wieniawski (1935-1880) composed Fantaise brillante on themes from "Faust" by Ch. Gounod, Op. 20. The work consists of five sections that culminate in a virtuoso finale. They contrast one another, and the violin part enchants with its variety and richness.
Aneta Derkowska, PhD
Koncert pod patronatem Konsula Honorowego Finlandii - Tadeusza Pająka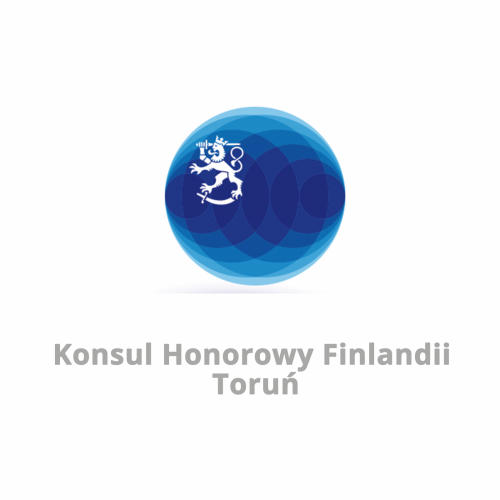 ---
07/11/2021, 5:00 pm - Classics and Jazz
Hotel Filmar
Artists:
Jazzy Feeling Quartet:
Kinga Politowska - violin
Anna Morawska - viola
Alan Balcerowski – saxophone, arrangements
Sara Kosętka – piano, arrangements
Aneta Derkowska - introduction
Programme:
Reinterpretation of the works of classical music combined with jazz.
W. A. Mozart - Eine Kleine Nachtmusik cz. I
W. A. Mozart - Turkish March
L. van Beethoven - For Elise
J. S. Bach - Choral Jesus Bleibet Meine Freude
J. S. Bach - Inwention a-moll
D. Szostakowicz - Waltz nr 2
C. Saint-Saëns - Swan from The Carnival of the Animals 
J. S. Bach – Badinerie from Orchestral Suite in B-flat minor BWV 1067
A. Dvorák – Humoresque Op. 101 No. 7
P. Czajkowski - Dance of the sugar fairy from the ballet The Nutcracker
PROGRAMME OVERVIEW
Violin, viola, saxophone and piano – such will be the line-up for jazz arrangements of world hits of classical music, which bursts with good humour more often than we think. The famous Turkish March or Rondo alla Turca from Piano Sonata in A major KV 331 (1783) by Wolfgang Amadeus Mozart (1756-1791) is a humorous, oriental composition that expresses the fascination with Turkey, which in the 18th century was commonly associated with the Orient. Yet another hit by Mozart, Eine kleine Nachtmusik (Little Night Music) KV 525 (1787), also sparkles with a variety of melodic ideas. The 'zoological fantasy' or the Carnival of the Animals (1886) by Camille Saint-Saëns (1835-1921) has an equally light character. The serious composer was so ashamed of this little musical joke that he only allowed it to be published after his death. In his opinion, only the more noble Swan deserved an earlier printing.
Johann Sebastian Bach (1685-1750) is a jazzmen's beloved composer. No wonder, Bach's polyphony is an inexhaustible source of inspiration. The programme will include the following composition arrangements by the cantor of Leipzig: the famous Badinerie, or Joke, from the Second Orchestral Suite in B flat minor BWV 1068, Invention in A minor No. 13 BWV 784 and the chorale Jesus bleibet meine Freude from the Cantata Herz und Mund und Tat und Leben BWV 147.
Who has not heard the famous piece by Ludwig van Beethoven (1770-1827) Für Elise (For Elise) (1810), which still enchants, although it's been used to the limits. Who was Elise? There are several theories. She may have been the soprano Elisabeth Röckel or the famous 'immortal beloved' from the composer's letter. Yet another theory is that the words 'For Elise' never appeared in the notes, and were replaced by the dedication 'For Therese', daughter of the Viennese merchant Jacob Friedrich Malfatti. Perhaps one day we will find out what the truth was.
The suite Nutcracker Op. 71 a (1892) by Pyotr Tchaikovsky (1840-1893) is a brilliant carnival of sounds, a celebration of Christmas magic. The most beautiful fragments of a ballet flicker in a colourful procession. The fairytale charm of the graceful Dance of the Sugar Plum Fairy is highlighted by the use of 'dematerialised', slightly unrealistic celesta sounds against a background of pizzicato strings. Antonín Dvořák's (1841-1904) Humoresque in G flat major, Poco lento e grazioso, became wildly popular and still resonates to this day in cartoons and advertisements. Dmitri Shostakovich's wonderful Waltz No. 2 (1906-1975), on the other hand, was immortalised in Bernard Rose's 1997 film Anna Karenina, with Sophie Marceau in the title role.
 Aneta Derkowska, PhD
---
07/17/2021, 6:00 pm - Great Miniatures
Chamber Hall of CKK Jordanki
Artists:
Yumiko Yumiba (Japan) – violin (The winner of the 3rd prize of the 5th International Karol Lipiński Violin Competition)
Bartłomiej Wezner – piano
Małgorzata Lisecka - introduction
The concert is a special prize for Yumiko Yumiba awarded by the Bureau of the 5th International Karol Lipiński Violin Competition
Programme:
J. Sibelius - Five pieces for violin and piano Op. 81
J. Brahms - Sonate No. 3 in D minor for violin and piano Op. 108
M. Ravel - Sonate No. 2 in G major for violin and piano 
C.Saint-Saëns/E.Ysaÿe - Étude en forme de valse Op. 52 No. 6 
PROGRAMME OVERVIEW
Sonata in D minor Op. 108 by Johannes Brahms (1833-1897) is a crowning example of the development of this genre in Romanticism. Completed in 1888 and dedicated to Joseph Joachim, it has a classical formal shape. The outer movements are tempestuous, full of dramatic tension generated by thematic dualism. The cantilena-like movement two (Adagio) leads to a seemingly idyllic intermezzo, in which the conflict smoulders. The work as a whole is rightly compared to a "masked symphony", as evidenced by both its formal shape as well as its sound.
The three-movement Sonata in G major No. 2 for violin and piano by Maurice Ravel (1875-1937) was created in 1923-27. At the same time the composer created other works, including a brilliant opera The Child and the Spells. The excellent biographer of Ravel - V. Jankélévitch wrote: in part I (Allegretto) "the duet of the Child and the Fairy seems to have come alive in its simplicity", in part II (Blues. Moderato), the composer made use of 'blue' pizzicato chords with glissandos), and in part III (Perpetuum mobile. Allegro) he 'rehabilitated the mobility of the romantic presto and the virtuosity of Paganini".
One of the most popular compositions by Camille Saint-Saëns (1835-1921) is the Etude in Waltz Form Op. 52 No. 6, which is available in a transcription for violin and piano by Eugène Ysaӱe. Originally, it is the last of a collection of six piano etudes published in 1877.
The programme will also include miniatures of the musical ambassador of Finland in the world – Jean Sibelius (1865-1957) Five Pieces for Violin and Piano Op. 81 – compositions that were valued by the composer himself, the performers and the audience.
Aneta Derkowska, PhD
---
07/18/2021, 5:00 pm - Screening of the film "Maksymiuk. Koncert na dwoje" (Maksymiuk. Concerto for Two)
'Centrum' cinema at the Centre of Contemporary Art (CSW)
Radosław Osiński - introduction
Jerzy Maksymiuk. Conductor, composer, pianist. Born on 9 April 1936 in Grodno. Despite being over 80 years of age he is still very active or, for many, overly active. Demanding towards himself and others, not slowing down, ruthless for poor craftsmanship, still fascinated with music and focused on his scores, to the point of madness. Loved by eminent musicians, disliked by mediocre ones. In private, still a small-town boy who makes friends with the 'excluded' regulars of park benches and sharing with them what he has. A charismatic 'maestro', admired in London, Glasgow and Paris, in everyday life completely helpless without the help and guidance of his wife. The film, made in Poland, England, Scotland and France, shows Maksymiuk during his work with outstanding musicians and orchestras, as well as during the process of composing music. Together with the protagonist, we will take a surprising journey in search of basic definitions: what is music and what it consists in. We will also get to know an extremely 'private' artist. This second portrait, full of colourful episodes, minor weaknesses, but also obsessions that sometimes reach the limits of psychological norms, illustrates one of the most extreme versions of the artist's fate. The one in which the price of an outstanding talent is loneliness in an average, 'normative' world. Jerzy's wife, Ewa Piasecka, is a protagonist of the film on equal terms. She is a person who does not share his gift of musicianship, but is at the same time absolutely indispensable to him – she is a condition for creation and existence. The film is a story about love, great passion, talent and an even greater price paid for this talent.
Director: Tomasz Drozdowicz
---
07/24/2021, 6:00 pm - It takes ... to tango
Old Town Hall
Artists:
Raffa Quartet:
Justyna Cieślak - violin
Filip Lipski - violin
Michał Rak - viola
Cecylia Stanecka - cello
Karolina Smolarek-Szynal - introduction
Programme:
G. M. Rodriguez, arr. M. Naughtin - La Cumparsita
S. Jarcho, arr. M. Naughtin - La Bamba
A. Villoldo, arr. M. Naughtin - El Choclo
Z. de Abreu, arr. M. Naughtin - Tico Tico
L. Gianneo, arr. M. Naughtin - Lamento Quichua
A. Piazzolla - Libertango
A. Piazzolla - Adios Nonino
A. Piazzolla - Balada Para Ul
A. Piazzolla - La Muerte del Angel
A. Piazzolla - Calambre
A. Piazzolla - Oblivion
C. Armstrong - El Tango de Roxane
S. Umebayashi - In the Mood for Love
A. Vivaldi, arr. E. Huws Jone - Scenes from The four seasons
---
07/25/2021, 5:00 pm - An evening on the Way - Music on the Camino
St. James Church
Artists:
TOS quartet in the line-up:
Izabela Bogusz – violin
Grzegorz Bogusz – violin
Marta Wroniszewska – viola
Karol Wroniszewski – cello
Jan Wółkowski - introduction
Programme:
A. Panufnik – Old Polish Suite for string orchestra
J. S. Bach – Aria
J. F. Haendel – Largo
J. Turina – La Oración del Torero
M. A. Charpientier – Te Deum
J. Massenet – Meditation
G. Tartini – Cantabile
A. Corelli – Concerto grosso g-moll op. 6 nr 7
Partner: Brotherhood of St. James.
PROGRAMME OVERVIEW
Who hasn't heard the famous Air from the Suite in D major BWV 1068 by Bach (1685-1750)? Johann Sebastian wrote four Orchestral Suites BWV 1066-1069. In his time they were called overtures (after the name of the first movements of these pieces). They were written around 1720 when Bach lived in Köthen, Saxony. Between 1717 and 1723, Johann Sebastian worked as a Kapellmeister at the court of Prince Leopold. The Suite in D major as a whole does not stand out much among the great output of the cantor of Leipzig. The exception is the famous second movement – the Air. It was created by August Wilhelmi – a German violinist who lived between 1845 and 1908. At the end of the 19th century Wilhelmi transcribed the air for violin and piano, and since he liked to show off his technical mastery, for effect he played the air only on the G string. Hence the name of Bach's composition, commonly known today – Air on the G String.
Two other composers exerted a great influence on the development of the Baroque solo concerto: Arcangelo Corelli (1653-1713) and Antonio Vivaldi. Corelli is the author of Concerti Grossi Op. 6. Playing this type of concerto consists in contrasting the orchestra (grosso) with a smaller group of instruments (concertino). The twelve concertos that make up Opus 6 inspired Corelli's numerous successors. Each of them is a complete masterpiece with a clear-cut architecture and balance between form and expression. Concerto Grosso in D major Op. 6 No. 7 is one more gem of the Baroque, which has the following arrangement of tempos in individual movements: Vivace-Allegro – Adagio – Allegro – Andante-Largo – Allegro – Vivace. Concerto Grosso in G minor Op. 6 No. 8: Vivace-Grave – Allegro – Adagio-Allegro-Adagio – Vivace – Allegro – Pastorale ad Libitum-Largo.
Xerxes is one of the last operas by Georg Friedrich Händel (1685-1759), which premiered in April 1738. The famous Largo, derived from the Arioso aria Ombra mai fu, which in the original has the designation Larghetto, certainly contributed to its popularity. Largo has lived to see many adaptations and has been played on many instruments. In the operatic air, the main character is delighted by the shadow cast by a plane tree. Could this be an irony? Yes, and in the tradition of Venetian opera.
Marc-Antoine Charpentier (1643-1704) was a pupil of the master of oratorio – Giacomo Carissimi, an extremely versatile composer, the author of: operas, oratorios, motets, hymns, magnificats. He gracefully combined the musical style of Italian masters with the native tradition of French music. His most famous composition is the hymn Te Deum, its part, the Prelude, was the signal of Eurovision for many years.
Andrzej Panufnik (1914-1991) chose the status of an emigrant, taking England as his new homeland, but he never cut off his roots. His Old Polish Suite for string orchestra was written in 1950 and consists of three Old Polish dances: Cenar, Wyrwany and Hayduk, interspersed with chorale-like sections (Interlude and Chorale). Panufnik drew these dances from tablature collections: the lute tablature of Mateusz Weisselius (Cenar), an anonymous tablature from the 17th century (Wyrwany) and the tablature of Jan of Lublin (Hayduk).
Also in the programme: La Oración del Torero Op. 34 (Prayer of the Bullfighter, Op. 34) by Joaquín Turina Pérez (1882-1949), Cantabile by Giuseppe Tartini (1692-1770) and Méditation by Jules Massenet (1942-1912).
Aneta Derkowska, PhD
Partner: Bractwo Św. Jakuba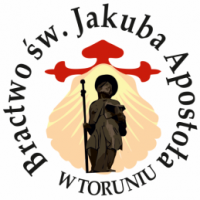 ---
07/31/2021, 11:00 am - The Divine Instrument - Organ recital with a lecture
St. Johns' Cathedral
Artist:
Dawid Wesołowski – organ/introduction
Programme:
Baroque organ:
Gdańsk organ tablature:
- Alla phantasia primi toni
- Phantasia tertii toni
Toruń organ tablature - Deus in audiutorium
Tablature of Jan of Lublin - Rex
Leipzig tablature - Cantio polonica
Organy główne:
T. A. Volckmar - Sonate No. 4 in G minor 
J. P. Sweelinck - Mein junges Leben hat ein End
J. Stanley - Voluntary VI op. 7
J. Stanley - Voluntary VII op. 7
J. Surzyński - Prelude in a minor Op. 19 No. 8
J. Surzyński - Postlude in A major Op. 19 No. 4
A. Hlond: Preludes in B-flat major, in F-sharp minor, in B-falt major, in C major, in C major, in A minor 
H. Andriessen - Thema met variaties
F. W. Markull - Nun lobe meine Seele
F. W. Markull - Vom Himmel hoch, da komm'ich her
F. W. Markull - Orgel-Nachspiele No. 1 Op.62
PROGRAMME OVERVIEW
Organ tablatures in Poland are a representative group of this kind of compositions in Europe. In the years 1420-1700, at least twenty tablatures were written in our country. The oldest of them is the very extensive and significant Tablature of Jan of Lublin (1537-1548), preserved in its complete form. It was written in the monastery of Kraśnik, but was used by the Kraków community. It is one of two sources of the surviving compositions by Nicolaus Cracoviensis. The author of the Gdańsk Tablature (1591) was presumably Cajus Schmiedtlein, a German composer and organist active in St Mary's Church in Gdańsk. As far as the Toruń Tablature by Johannes Fischer of Morąg (1591-1604) is concerned, unfortunately, only the second book has survived. Researchers point out that Fischer was not only responsible for rewriting the works included in this collection, but was also the author of many of them.
John Stanley (1712-1786) was an English composer of the Baroque era. One of his organ teachers was William Babell, a pupil of Georg Friedrich Händel. After Babell's death Stanley collaborated with his pupil, a scribe and friend John Christopher Smith. He wrote organ concertos and oratorios that rivalled the works of such Baroque music giants as Bach, Vivaldi and Händel. We will hear Stanley's improvised miniatures No. VI and VII from the cycle Voluntary op. 7.
The programme will also include compositions (Prelude in A minor, Op. 19 No. 8 and Postlude in A major op. 19 No. 4) by Józef Surzyński (1851-1919), educated in mathematics, music and theology (he was ordained a priest in 1879). He later served as an organist at Poznań Cathedral, where, in defiance of the Prussian authorities, he established a boys' and men's cathedral choir. He composed in the Cecilian style, free from artificial virtuosity, with reference to the Renaissance style of Giovanni Pierluigi da Palestrina.
Another organist who had connections with Gdańsk was Friedrich Wilhelm Markull (1816-1887), a versatile musician and organist, an author of symphonies, operas, oratorios, cantatas and organ pieces. He very often performed the latter himself. In 1845 he published a collection of chorales, from which we will hear: Nun lobe meine Seele and Vom Himmel hoch.
The landscape of organ music will be complete with compositions by 'Orpheus of Amsterdam' - Jan Pieterszoon Sweelinck (1562-1621), Theophil Andreas Volckmar (1684-1768), who had connections with Szczecin, a Silesian and Salesian, Antoni Hlond (1884-1963) (also known as Antoni Chlondowski – he changed his name to avoid being mistaken for his brother, Cardinal August Hlond), and the Dutch composer and organist Hendrik Franciscus Andriessen (1892-1981).
Aneta Derkowska, PhD
---
08/01/2021, 5:00 pm - Cannons Hidden in Flowers
Chamber Hall of CKK Jordanki
Chopin on the anniversary of the Warsaw Uprising
Artists:
Kamil Pacholec – piano
Aneta Derkowska – introduction
Programme:
Fryderyk Chopin:
Nocturne in D-flat major No. 2 Op. 27
Barcarole in F-sharp major Op. 60 
Impromptu in F-sharp major Op. 36 
Polonaise in F-sharp minor Op. 44
***
Rondo in E-flat major Op. 16 
Mazurkas Op. 30 
Sonate in B minor Op. 58 
PROGRAMME OVERVIEW
Much has been said about Frédéric Chopin (1810-1849), as well as about his music. In retrospect, the words of other Polish composers about our 'musical bard' still seem important. Our native composers write and speak about Chopin, referring to various emotions. His music is still alive – it still delights and moves them.
Zygmunt Krauze (b. 1938) remained under great influence of Chopin's works during his school years. For Włodzimierz Kotoński (b. 1925, d. 2014) it was a 'revelation', Zbigniew Bujarski (b. 1933, d. 2018) said it had always 'delighted and amazed' him. For Zbigniew Penherski (b. 1935, d. 2019) it 'bears the mark of divine perfection'. Tadeusz Wielecki (b. 1954) "was captivated by the power of its expression". Krzysztof Knittel (b. 1947) confessed that Chopin's music moved him and made his eyes 'wet' when he listened to it far from his homeland. Zbigniew Bargielski (b. 1937), the art of the great master 'sometimes forces one to stay silent'. Wojciech Kilar (1932-2013) confirmed the conviction that 'Chopin is saturated with Poland', which has persisted since the times of Schumann and Norwid, and Krzysztof Baculewski (b. 1950) added: "These works are so intrinsically linked to Polishness that they remain in us (...) so deeply that they become part of us, part of our awareness". Stefan Kisielewski (b. 1911, d. 1991) summed up: "Chopin is like this magical object which has a different reflection in every mirror", while Witold Lutosławski (b. 1913, d. 1994) admitted: "I cannot imagine being able to live without his music, it is like air, like water, whose absence makes it possible to live".
And also the words of Roman Berger (b. 1930, d. 2020) which make us stop and think in view of the next anniversary of the Warsaw Uprising. "Chopin was a political composer (...) He did not compose one Revolutionary Etude on commission – he composed 24 Revolutionary Etudes. And 24 Revolutionary Preludes. And 4 Revolutionary Ballades and 4 Revolutionary Scherzos (...). Chopin, perceived as a dissident, (...) would today stand (...) in opposition to the megatrend of the transformation of man, a homo creativus, into a consumer of art".
dr Aneta Derkowska, PhD
---
08/01/2021, 3:00 pm - Screening of the film "The Chopin Effect" directed by K. Dzięciołowski
'Centrum' cinema at the Centre of Contemporary Art (CSW)
The authors of the film set themselves the task of showing how up-to-date the music of Poland's greatest composer is. The main character is a researcher of Chopin's life and works, jazz singer Marita Alban Juarez, a daughter of a Peruvian man and a Polish woman, who was raised in Poland. Each of the artists featured in the film has been inspired to play Chopin by something different. Leszek Możdżer, for example, says that he experiments with Chopin's music – he finds single phrases in his pieces, toys with them and then blends them into jazz standards. The American pianist Kevin Kenner, winner of the 1990 Chopin Competition, takes the composer very seriously. He has felt the composer's influence for years, and this relationship has affected him as much as his bond with his parents or his wife. The film also features a French DJ nicknamed Blackjoy who recorded a dance track based on one of the preludes simply because he was commissioned to do so. "I didn't know anything about Chopin. His music is so depressing," – he says in the film. (www.folmpolski.pl)
Dierctor: Krzysztof Dzięciołowski
Introduction: Magdalena Wichrowska
---
08/06/2021,7:00 pm - Magda Navarrete & Caravana Banda
Chamber Hall CKK Jordanki
Artists:
Magda Navarrete – vocal, dance
Tomas Prusa – aranżacje, saxophone, vocal
Andrzej Lewocki – guitar, oud, cajón
Jiri Genrt – tube
Jakub Masek – euphonium
Vaclav Kalenda – trumpet
Mateusz Sieradzan – tapan, cajón, darabuka
Programme:
Opa Cupa - B. Saban
Amor y Oro - lyrics and music: Tomas Prusa
Que me quieras - lyrics: Magda Navarrete, music: Monika Godlewska, Magda Navarrete
Gyspy Strager - lyrics: Magda Navarrete, Andres Martorell, music: Magda Navarrete, Marcin Świderski
Ioane Ioane - traditional Romanian song
U Jeziurecka - traditional Kurpie song
Konie Wrone - traditional Kurpie song
Caravana Song - lyrics and music: Tomas Prusa
Lulle Lulle - traditional Albanian song
Me muero - lyrics: Magda Navarrete, music: Tomas Prusa
PROGRAMME OVERVIEW
Caravana Banda is an explosive blend of European music. Fascinating gypsy jazz with a touch of Balkan roots, flamenco, and slightly oriental influences. The band combines musical panache with 'street' energy. At first, one can feel the energy of the band, then we hear melodies from an ancient world: from gypsy stories, Balkan music, Kurpie papercuts, flamenco rhythm. Then the energy swirls and merges with songs full of poignant lyrics and melodies composed and written by this Polish-Czech band. Caravana Banda is not merely guys with trumpets! It's one girl and boys with big trumpets, guitar, drums and an unusual musical idea. The band was founded by Tomas Prus – one of the vocalists of the cult Czech band Vltava, and Magda Navarrete a vocalist and dancer known in Poland and South America. For more than two years the band has been winning audiences in the Czech Republic, Slovakia, Germany and Poland, and now also in Brazil.
It is an orchestra full of exotic instruments and talented, eccentric musicians. The band's songs are both instrumentally brilliant, catchy and originally arranged. The band draws from its roots by recreating melodies that originate from Kurpie and Czech Moravia. There are also melodies from Romania, Albania, Serbia, Spain and even Brazil, with which the band has increasingly stronger affiliation. They have been spotted by a famous producer, Ale Siqueira, with whom they are going to Sao Paulo in 2016 to record their first album. There is also the voice and dance of Magda Navarrete. She sings velvet-like boleros as well as piercing flamenco, which bring out the variety of her voice. She juggles with rhythms, styles, melodies, but remains true to her passion for world music. She can hit the low and high tones, sing in the space between them, only to attack the sounds with all her temperament and energy.
The whole concert is an energetic and crazy musical spectacle.
---
08/07/2021 - 18:00 - Oscar Evening
Chamber Hall of CKK Jordanki
Artists:
Face 2 Face:
Paweł Janas - accordion/melodica
Bartosz Kołsut - accordion/bandoneon
Programme:
A. Vivaldi - Winter from The Four Seasons
Medley film music - Jurassic Park, Matrix, Batman, Star Wars
E. Morricone - Cinema Paradiso
J. Williams - Harry Potter
Sting - Englishman in New York
A. Piazzolla - Libertango
S. Wonder - Isn't she lovely
J.S. Bach/ACDC – Thunderstruck
PROGRAMME OVERVIEW
Antonio Vivaldi (1678-1741) was a master of programme illustration. He was able to reflect everything in music: natural phenomena, moods, emotions, which can all be found in the cycle of his famous concerts The Four Seasons. Programme-like character of musical works stopped being popular in the classical epoch, but, free from literality, it returned in the Romanticism. In XX century illustrative music gained another face – it became a complementation of film image. Who hasn't heard the famous hits from such Oscar-winning masterpieces as Steven Spielberg's Jurassic Park and George Lucas's Star Wars with music by John Williams (b. 1932), the Matrix by the Wachowski brothers with music by Don Davis or Tim Burton's Batman with a soundtrack by Danny Elfman and Prince? We know them very well, as they began to lead an independent life, outside the films they had been written for.
Williams is also the composer for the Harry Potter films based on the books by J.K. Rowling. The soundtrack for Harry Potter and the Philosopher's Stone received the Golden Record status in Poland. The Oscar was also awarded to the film Cinema Paradiso by Giuseppe Tornatore with music by the late Ennio Morricone (1928-2020).
The Oscar evening will also feature song masterpieces. Sting (b. 1951) no longer has to prove anything. That is why for years he has only been involved in what interests him in music. And what interests him is the encounter, for which music provides the ideal space. A little miracle – the song Englishman in New York comes from Sting's second studio album Nothing Like the Sun. It featured Branford Marsalis on the soprano saxophone, Manu Katché on drums and Mino Cinélu on percussion. What an ensemble! Stevie Wonder (born. 1950) wrote Isn't She Lovely in 1976 to welcome his daughter Aisha into the world. Inspired by the music of Johann Sebastian Bach, Thunderstruck is a single by Australian rock band AC/DC from their album The Razor's Edge. This time the music became inspiration for a film. In 2004, a film that told the story of five AC/DC fans was made. Astor Piazzolla's (1921-1992) Libertango, performed by Grace Jones, was featured in Roman Polański's film Frantic, with jazz-rock music by ... Ennio Morricone. Let the Oscar evening begin!
Aneta Derkowska, PhD
---
08/08/2021, 17:00 pm - You Were the Heart's Beat
Concert Hall in CKK Jordanki
Artists:
Jacek Kotlarski - vocal
Piotr Wrombel - piano, arrangements
Zbigniew Wrombel - contrabass
Marcin Jahr - drums
Toruń Symphony Orchestra
Jacek Rogala - conductor
Programme:
The most famous Polish pieces by Niemen, Zaucha, Nalepa and Czerwone Gitary will allow for a moment for respite, reflection and memories. The author of the arrangement is Piotr Wrombel.
PROGRAMME OVERVIEW
Charismatic, individual, impenetrable – such was Czesław Niemen (1939-2004). But in music, he would expose himself. He combined his inherent eastern singing style with elements of modern rock with ease. He loved musical experiments and was not afraid of them. Jazzmen used to compose music for him, and he sang the poetry of Herbert, Pawlikowska-Jasnorzewska, poems by Kofta and Młynarski. He would blend various musical genres, and later whole generations.
An underrated genius – Andrzej Zaucha (1949-1991). In the biography of the artist Andrzej Baran writes: "Rhythm and blues was his beloved musical genre. It derives from a combination of jazz, blues and gospel – and these are the heart and soul of modern popular music. Being an excellent performer of songs in this genre, Zaucha sang in a jazz-rock band Dżamble, the poetic Anawa, perform pop hits we remember from Opole Festival, the trio Sami, which he created with Andrzej Sikorowski and Krzysztof Piasecki".
He loved the blues the most and was able to combine it with various rock trends. Tadeusz Nalepa (1943-2007) was one of the most influential artists on the Polish music scene. He established the band Breakout, and later played with musicians who were active in the most popular bands of the 1980s: Manaam, Lady Pank, Oddział Zamknięty, TSA. He changed the face of Polish blues-rock, which later also absorbed elements of jazz, ethnic music and funk.
The Polish Beatles – Czerwone Gitary – if it hadn't been for them we wouldn't be humming such hits as: Takie ładne oczy, Matura, Kwiaty we włosach, Dozwolone od lat 18-stu, Nie zadzieraj nosa.
Aneta Derkowska, PhD
---
08/15/2021 17:00 pm - Concert Commemorating the Polish Army Day - 100 Years of Polish Music
Courtyard of the Old Town Hall
Artists:
The Fire Brigade Brass Orchestra in Aleksandrów Kujawski
Programme:
Marsz, A medley of soldiers' songs, Gdy mi ciebie zabraknie, Ja się boję sama spać, Sen o Warszawie, A medley of war film music, a medley of songs from late 1940s and early 1950s (from the period of rebuilding Warsaw), Sen o Warszawie, Powołanie, Mury, Szklana pogoda, Krakowski spleen, Biała Armia, Tomasz, karabele! (Pan Tadeusz film soundtrack), Wojna domowa.
PROGRAMME OVERVIEW
"Piosenka jest dobra na wszystko…" (A song is good for everything) – argued the master duo created by Jeremi Przybora and Jerzy Wasowski. But there are special songs, ones which become a code in a difficult reality, a means of generational communication, like Krakowski Spleen (1983). Kora knew that one had to act to break out of the hopelessness of communist Poland. Others also knew; they noticed the gloom and found a brilliant way to express it, such as in the case of Lombard in the song Szklana pogoda (Glass Weather) (1983). Facing the hypocritical reality, Jacek Kaczmarski sang Mury (Walls) (1978) – a kind of 'anthem' of the Solidarity movement that was born in 1980. Bajm with their song Biała Armia (1990) encouraged the fight for one's independence and freedom in the broader sense.
The song Powołanie (1971), sung by Maryla Rodowicz, and one of the best Polish soundtracks – Wojciech Kilar's soundtrack for the film Pan Tadeusz (1999) – perfectly fit in with the celebrated anniversary. Tomasz, karabela (one of the Chamberlain's favourite sayings) is a dark and mysterious piece with elements of the polonaise. Staying in the realm of film music, we will also hear immortal songs and melodies from the TV series Wojna domowa (1964) and from war films. Polish Army Day will be celebrated through performances of soldier songs, as well as songs from the late 1940s and early 1950s – from the period of the reconstruction of our capital city. Warsaw, the city that suffered, but rose from the ashes like a phoenix, became the heroine of many songs. These include Sen o Warszawie (Dream of Warsaw) (1966) by the duo Czesław Niemen – Marek Gaszyński.
But there will also be songs that are light and pleasant to the ear, masterpieces such as Ja się boję sama spać – a confession by Kalina Jędrusik with music by Jerzy Petersburski or Gdy mi ciebie zabraknie – a song sung by Ludmiła Jakubczak, recognised by the readers of 'Expres Wieczorny' in 1960 as the most popular Polish post-war song.
Aneta Derkowska, PhD
---
08/20/2021, 8:00 am - 20.08. - 04.09 - Photo exhibition celebrating the jubilee edition of the festival
Courtyard of the Old Town Hall
Łukasz Ułanowski – photographer
For 25 years, the Toruń Symphony Orchestra has been giving us a unique combination of music and architecture. It would seem that this formula may simply burn out in the long run, both in terms of repertoire and repetition of venues for musical events. But nothing could be further from the truth! With the 19th edition of the Nova Music and Architecture Festival I started my adventure of capturing the symbiosis between the sound and the space of its emission with a camera. One cannot help but notice that over the years the same places have come alive with every edition of the festival in a completely different way, and the music allows us to experience newer sensations and hidden technical nuances which cannot be found at any other time or place. Diversity and quality also speak in the artists themselves. They usher all music lovers to the above-mentioned world where melody and architecture cross their paths. I think that this year's 25th jubilee edition of the Nova Music and Architecture Festival will once again positively surprise each and every participant, and for me personally, it will once again provide some wonderful shots, especially as we have all been longing for the return of culture in this form. I also hope that this short introduction, together with the attached photographs from the last 6 editions of the festival, will encourage many people to take part in this year's event.
Łukasz Ułanowski
---
08.22.2021, 17:00 pm - Summer & Sax
Concert Hall CKK Jordanki
Concert under the auspices of the Starost of Toruń – Marek Olszewski
Artists:
Łukasz Dyczko - saxophone
Toruń Symphony Orchestra
Wojciech Rodek – cunductor
Magdalena Miśka-Jackowska - introduction
Programme:
F. Mendelssohn-Bartholdy – Overture to A Midsummer Night's Dream
A. Waignein – Rapsodia for alt saxophone and orchestra
M. Górecki - Concerto-Notturno for saxophone and string orchestra
C. Saint-Saëns – Introduction and Rondo Capriccioso in A minor Op. 28 (arr. Ł. Dyczko)
C. M. von Weber – Symphony No. 1 in C major Op. 19 
PROGRAMME OVERVIEW
Carl Maria Weber (1786-1826) was famous for his creative versatility – he wrote: operas, masses, symphonies, concertos and chamber pieces. He was one of the most prominent representatives of the brilliant style (a virtuoso style in music, especially in piano music of the first half of the 19th century, characterised by showiness and virtuosity as well as cantilena-like melodies with sentimental overtones). His first compositions already bear traces of bold ingenuity. The sonata allegro that opens Symphony No.1 in C major Op. 19 resembles an overture; it is full of spontaneous energy, full of youthful enthusiasm. The final Presto has the vitality which was born, as Piotr Orawski wrote: "(...) at the meeting point of Italian melodiousness, French esprit and German reliability".
Shakespeare's Midsummer Night's Dream is permeated with music throughout. It inspired many composers, including: Henry Purcell, Benjamin Britten, and also Felix Mendelssohn-Bartholdy (1809-1847). The latter was hailed a genius after writing the Overture to A Midsummer Night's Dream. Breaking away from Beethoven, who created a new ethos of symphonic music, Mendelssohn wrote a composition full of frenetic joy and lightness, texturally clear, wonderfully orchestrated, which has since become synonymous with the Elfenromantik style.
'Concerto' appears in the title of the composition by Mikołaj Górecki (b. 1971) – son of the famous Henryk Mikołaj Górecki. Mikołaj Górecki graduated with distinction from the Academy of Music in Katowice in 1995, as a student of his father. His artistic output in that time already included such compositions as: Four Pieces for Large Orchestra (1989-90), Adagio for Orchestra (1990), Way of the Cross for Orchestra (1995). During his studies he composed two concertos 'in the style of Chopin'. In 1996-7, he was a scholarship holder at The Banff Centre for the Arts in Canada. In 2001 he received a doctorate in composition from the American Indiana University in Bloomington and became a lecturer at McGill University in Montreal. He wrote his Concerto notturno for saxophone and string orchestra (which also exists in a version for violin and string orchestra) in 2000. The work consists of three movements: slow (Lento), fast (Allegro) and slow (Molto lento). This three-phase structure brings to mind the shape of a nocturne. The entire work is performed attacca (without a break between movements) and lasts around fourteen minutes.
Other compositions, such as Rondo Capriccioso for saxophone and string orchestra by Camille Saint-Saëns (1835-1921) and Rhapsody for alto saxophone and orchestra by André Waignein (1942-2015) will also reveal the virtuoso face of the saxophone.
Aneta Derkowska, PhD
Koncert pod patronatem Starosty Toruńskiego - Marka Olszewskiego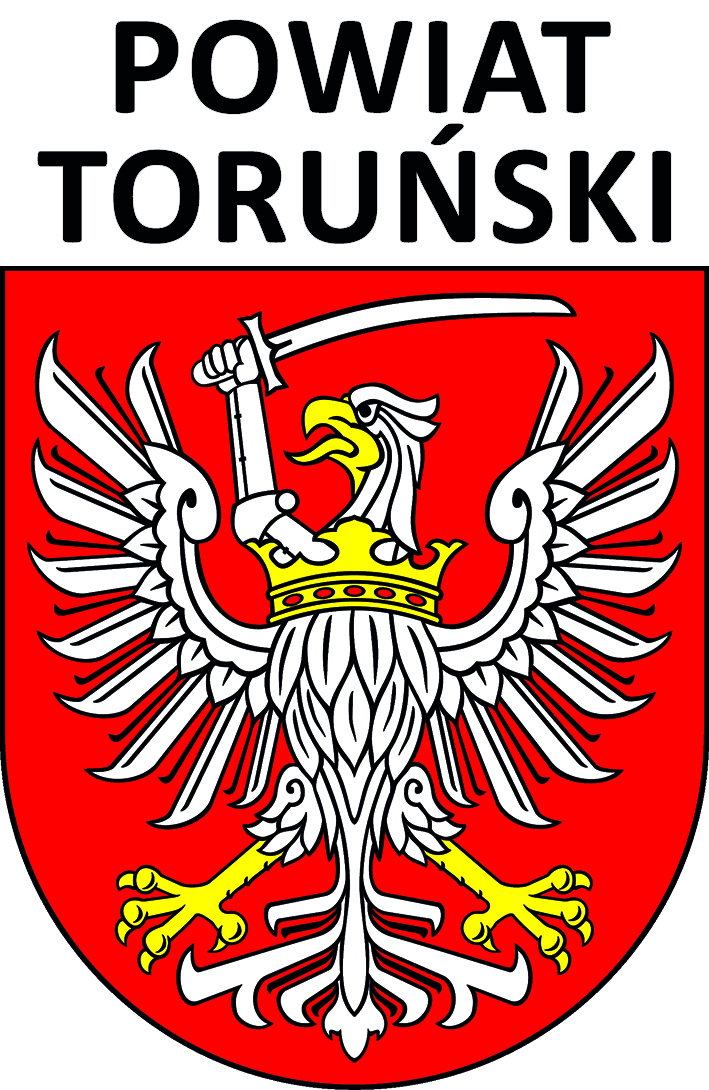 ---
09/04/2021, 18:00 pm - Gems of the Opera, Operetta and Musical
Concert Hall CKK Jordanki
Artists:
Ieva Juozapaitytė - soprano
Vytautas Juozapaitis - baritone
Toruń Symphony Orchestra
Dainius Pavilionis - conductor
Jerzy Snakowski - introduction
Programme:
G. Rossini – Overture to the opera The Italian in Algiers
G. Verdi – Overture to the opera Rigoletto
G. Verdi - Aria Rigoletta Cordigani vil razza dannata from the opera Rigoletto
G. Verdi -Duet Gilda and Rigoletto from the opera Rigoletto
G. Verdi –  Overture to the opera Nabucco
B. Dvarionas - Žvaigždutė
V. Klova – Aria Udrys from the opera Pilėnai
A. Dvorak – Aria Rusałki from the opera Rusałka
U. Giordano – Aria Chenier from the opera Andrea Chenier
F. von Suppe – Overture to the operetta Lichte Cavalerie
G. Gershwin - Summertime from the musical Porgy and Bess
R. Leoncovallo - Mattinata
F. Loewe – Suite from the musical My Fair Lady
A. L. Webber – Suite from the musical The Phantom of the Opera
PROGRAMME OVERVIEW
Rigoletto was based on the drama The King Amuses Himself by Victor Hugo. Giuseppe Verdi's opera begins almost like a masterpiece by another master of the opera theatre – like Mozart's Don Giovanni. There is a ball in the palace of the Duke of Mantua. The charming Duke, a 'heartbreaker', has just seen a beauty in the church whom he hopes to seduce. Rigoletto, the Duke's hunchbacked court jester who is hated by everyone, observes the entire situation and falls victim to a curse. His daughter Gilda, whom Rigoletto guards like the most precious treasure, saves him from going mad. Gilda falls in love with the breaker of women's hearts – the Duke and is kidnapped to his palace, but she is not yet aware of what scoundrel she has fallen in love with. Rigoletto demands his daughter back, curses, threatens, falls into despair (air Cortigiani, vil razza dannata). When his distraught daughter tells him of her unhappy love and disgrace, they both cry (the duet Tutte le feste al tempio). Just a few more coincidences and Gilda dies at the hands of her tormentors, having earlier asked her father for forgiveness (duet V'ho ingannato).
There are two more true 'gems' – the overture to Nabucco, which in the words of Piotr Kamiński is: "a true festival of simple and effective thoughts, while their unprecedented audacity and originality brings the world to its knees. We will get to know some of them in the overture ..." and the overture to The Italian Girl in Algiers by Gioacchino Rossini.
Frederick Loewe's musical My Fair Lady to a libretto based on Pygmalion by G. B. Shaw is another variation on the fairy tale of Cinderella, a story about dreams coming true. We move to 19th century London, where the linguist prof. Higgins takes a bet that he will turn a simple florist into a lady. It's not easy, because the object of the transformation is Eliza, a rough and uncouth girl. The musical teems with great hits such as: I Could Have Danced All Night, On the Street Where You Live, and With a Little Bit of Luck.
When writing the opera Porgy and Bess, George Gershwin made this remark to himself: 'Melodious. Highest simplicity. Directness". The opera premiered in 1935. It was played 124 times on Broadway, which is not bad for a work of this genre. But audiences were confused, not knowing whether Gershwin's piece was an opera or a musical. Today, these dilemmas are irrelevant in the face of such phenomenal interpretations of Summertime as those performed by Billie Holiday or Ella Fitzgerald.
Moreover, the programme includes airs from operas: Antonín Dvořák's Rusalka (1841-1904), Umberto Giordano's Andrea Chénier (1867-1948), the overture to the operetta The Light Cavalry by Franz von Suppe (1819-1895) and the suite from the musical The Phantom of the Opera by Andrew Lloyd Webber (b. 1948).
Aneta Derkowska, PhD
---
PONSORZY FESTIWALU